Alex Carey: The wicketkeeper's confidence has not been harmed by a poor run in the Sheffield Shield.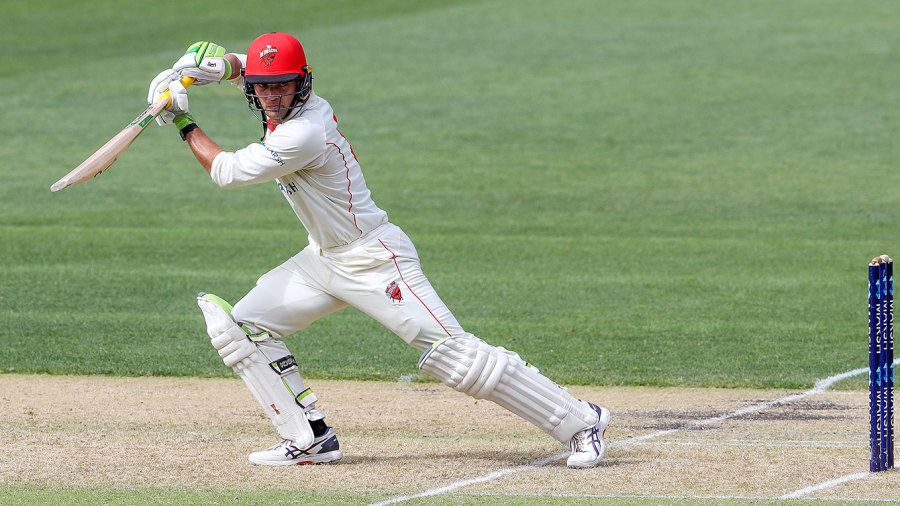 Despite a disappointing Sheffield Shield season, Alex Carey believes he is in good shape to be. Australia's wicketkeeper in the first Ashes Test at the Gabba. Carey, who plays for. South Australia, is the frontrunner to replace. Tim Paine ahead of the highly respected. Josh Inglis, but he insists he has yet to receive a nod from the selectors. Inglis, along with other Western Australian teammates. Mitchell Marsh and Ashton Agar, travelled back to Perth on Tuesday for a pre-planned few days off before rejoining the squad after a brief break, but it has been interpreted as a sign of how the selectors will vote.
Alex Carey has scored just 153 runs in eight Sheffield Shield innings this season, with single-figure scores in four of his previous five appearances, but he did hit a century in the Marsh Cup before coming to Brisbane.
Inglis, who surged into contention after a stellar 2020-21 domestic season, has only played one first-class match this summer due to his inclusion in the T20 World Cup squad."
Carey told RSN radio, "I've felt in a really wonderful position." "I feel like I'm hitting the ball well, and while the runs haven't come as quickly as I'd like in the first half of the Sheffield Shield season, I think I've been quite consistent over the last couple of years." It wasn't a question of which end of the bat I should grip; I still felt like I understood what I was doing, and getting some runs in a one-day game was fantastic. It's comforting to know that what I was doing was still the correct thing."I've done everything I can, so I'll relax and hope for the best."
Let's answer to learn more about 1CRIC playing strategy and information related to this game through the following article of MY CRICKET DEAL.
Read more about: Top 10 of Best Cricket Teams

Visit also: Covid Positive in 6 Passengers from 'At-Risk' Countries: Maharashtra