The image purporting, A shot purporting to have been taken during a drone light show during Mexico City's Day of the Dead celebrations isn't real.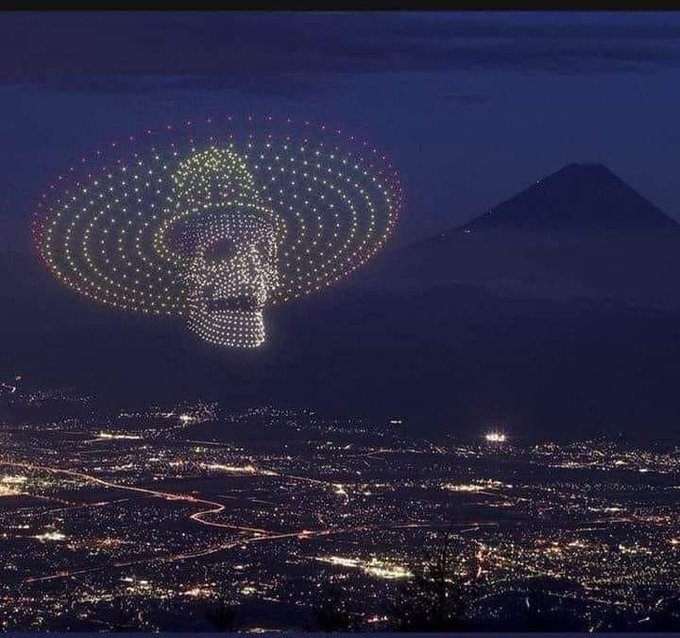 On Monday, Nov. 1, crowds flocked in droves around Mexico for the annual Day of the Dead celebrations, which began with traditional visits to cemeteries. The Day of the Dead, also known as Dia de los Muertos, is a Mexican event that takes place every year from October 31 to November 2. However, because to the COVID-19 pandemic, the holiday will be canceled in 2020.
The image purporting, A large light show piece constructed with drones appears. To be seen over. Mexico City in one photo claiming to be from a celebration. As of Nov. 2, one tweet from Nov. 1 garnered over 38,000 retweets and over 350,000 likes.
Therefore, The shot received over 450 comments and over 22 thousand votes on a Reddit topic. Moderators later took down the post.
Click here: With a new necklace, Hailey Baldwin reaffirms her love for Justin Bieber.
Read more about: Smriti Mandhana says "WBBL experience will definitely count playing for India" in T20 World Cup
Visit also: Everything has gone according to plan for Pakistan at the T20 World Cup, and the team is looking forward to the semi-finals, according to Babar Azam.