Pay increase for Australia's female players: Native Australian players received a significant salary increase with an additional A$ 1.2 million on the eve of the new WBBL season.
This means that another A$ 800,000 will be invested in WNCL supporters and AU $ 400,000 for the WBBL, an increase of 22% and 14% for the two tournaments respectively, although the difference to the men's game is still substantial.
Meg Lanning: "Cricket has shown that when you properly invest in female sport, the results follow and everyone benefits"
"This is another incredibly important step in driving gender equity in our game. Our players have made enormous sacrifices in the last 18 months. We pride ourselves over results to really lead the charge about driving equality cricket and particularly investing in the growth as cricket as a sport for women and girls." Nick Hockley, the Cricket Australia CEO, said.
Last year, the T20 Women's World Cup, the last major global event to take place before the pandemic, was held in front of more than 86,000 people at the MCG.
"There's still a really big gap compared to their male counterparts but certainly we want to ensure to keep striving to make it an incredible full-time career. This week's announcement is about prioritizing closing the gap and further demonstrating that we are the leading sport in terms of pay domestically across Australian women team sports and we'll continue to invest in that way."
The WBBL moved to its own standalone window in October / November and will air in its entirety on television for the first time this year.
"The success and prominence of women's cricket in Australia have not happened by accident," Australia captain Meg Lanning said. "Cricket has shown that when you properly invest in female sport, the results follow and everyone benefits – the game, the fans, and the players."
On Sunday, Australia secured the multi-format series against India to continue its streak of international successes. Which among other things set a new world record of 26 consecutive victories at ODI.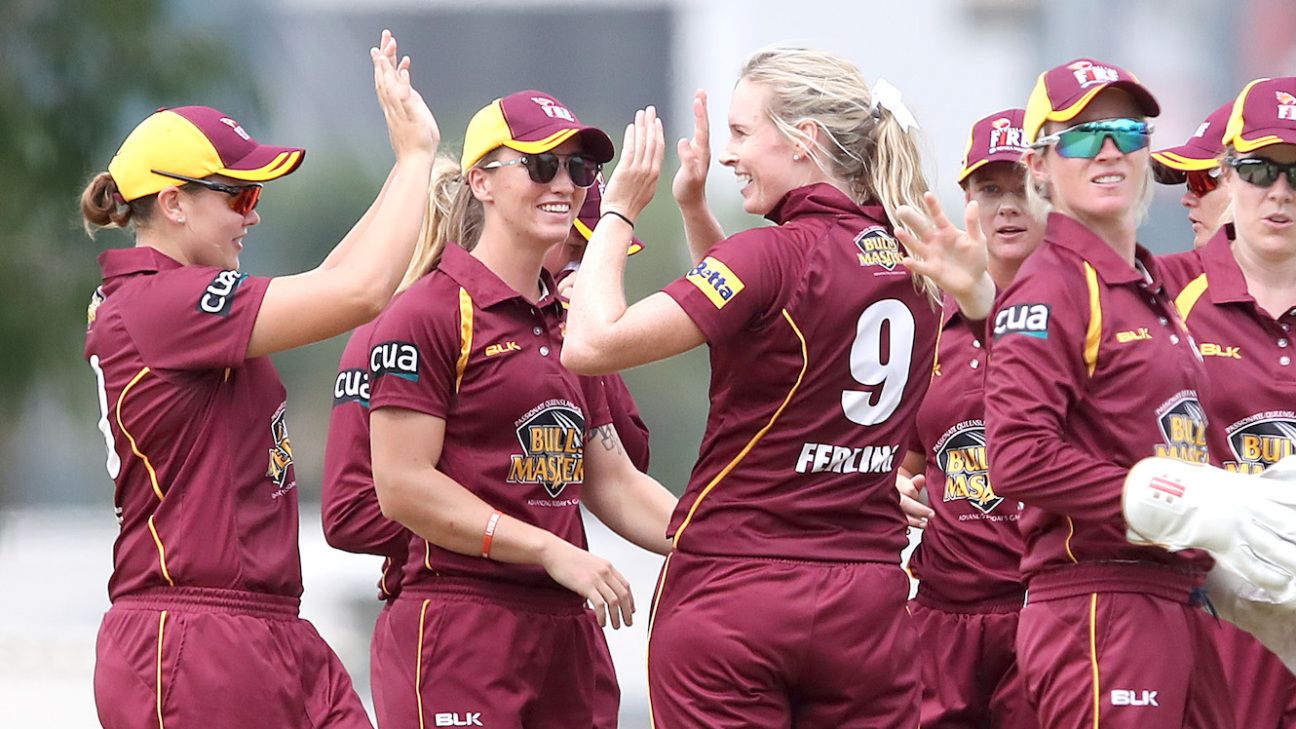 The increase is part of an A $ 4 million investment agreed between CA and the Australian Cricketers Association (ACA) for the season.
It includes $ 320,000 for additional wellness support amid the ongoing pandemic. And $ 250,000 to allow players to bring partners and loved ones to help from home. During extended periods of absence.
The funds have also been allocated to education, player entertainment. And the retirement pay fund that players can access when they finish their careers at Onfield.
However, in addition to continuing to close the gender pay gap. There are other areas of the female game that do not replicate that of men. There was no DRS for the most recent series against India, mainly due to logistical difficulties posed by Covid. While discussions continued about testing women that took four days.
Cricket volume for national players, certainly outside of the WBBL, remains an issue. State teams only play eight WNCL matches in a season plus a possible final. And the sport requires it to be at least a full home game. Makes the tournament absent. but there is also a push to introduce multi-day cricket nationwide.
"We will continue to advocate for equality in the men's and women's game in everything we do and in all facets of the game. We won't rest until there is genuine parity across all elements of the game." Hockley said.
The WBBL begins on October 14 with the first 20 games played in Tasmania due to border restrictions. The WNCL was supposed to start in September, but that has been postponed at least until it's decent.
Click here: Ashton Agar lauds Justin Langer's values and morals after a 'horrible' experience
Read more about: Ricky Ponting says "I think we can win the IPL" in IPL 2021
Visit also: As visiting fans clash with Wembley police, England and Hungary play to a 1-1 World Cup qualifying draw.