'Slight back pain' to keep Mahmudullah: Mustafizur Rahman joined the team after the Rajasthan Royals left the IPL.
Mahmudullah, captain of T20I Bangladesh, will miss his team's first preparation match before the T20 World Cup against Sri Lanka tomorrow in Abu Dhabi as a precaution after complaining of "slight back pain". Head coach Habibul Bashar stated that the plan is to keep the senior hitter fresh for the first game of the tournament, a first-round match against Scotland on October 17 at Al Amerat.
"[Mahmudullah] has a slight back pain. He won't have time to rest during the tournament when there will be back-to-back matches. So we are not taking any risks now. He will not play tomorrow's match; we will give him a bit of time. He is a seasoned player, so he can recover with a bit of rest, and prepare for the tournament." Bashar said.
Bangladesh, which was unable to secure a direct ticket to the main competition and must now qualify for the eighth round, has scheduled another pre-tournament preparation game against Ireland also in Abu Dhabi.
On October 14. They then travel to Oman against Scotland, Papua New Guinea, and Oman in Group B, of which the top two teams qualify for the Super 12 round.
Bashar expressed satisfaction with the way the team settled down after being first arriving in the region for the World Cup in early October.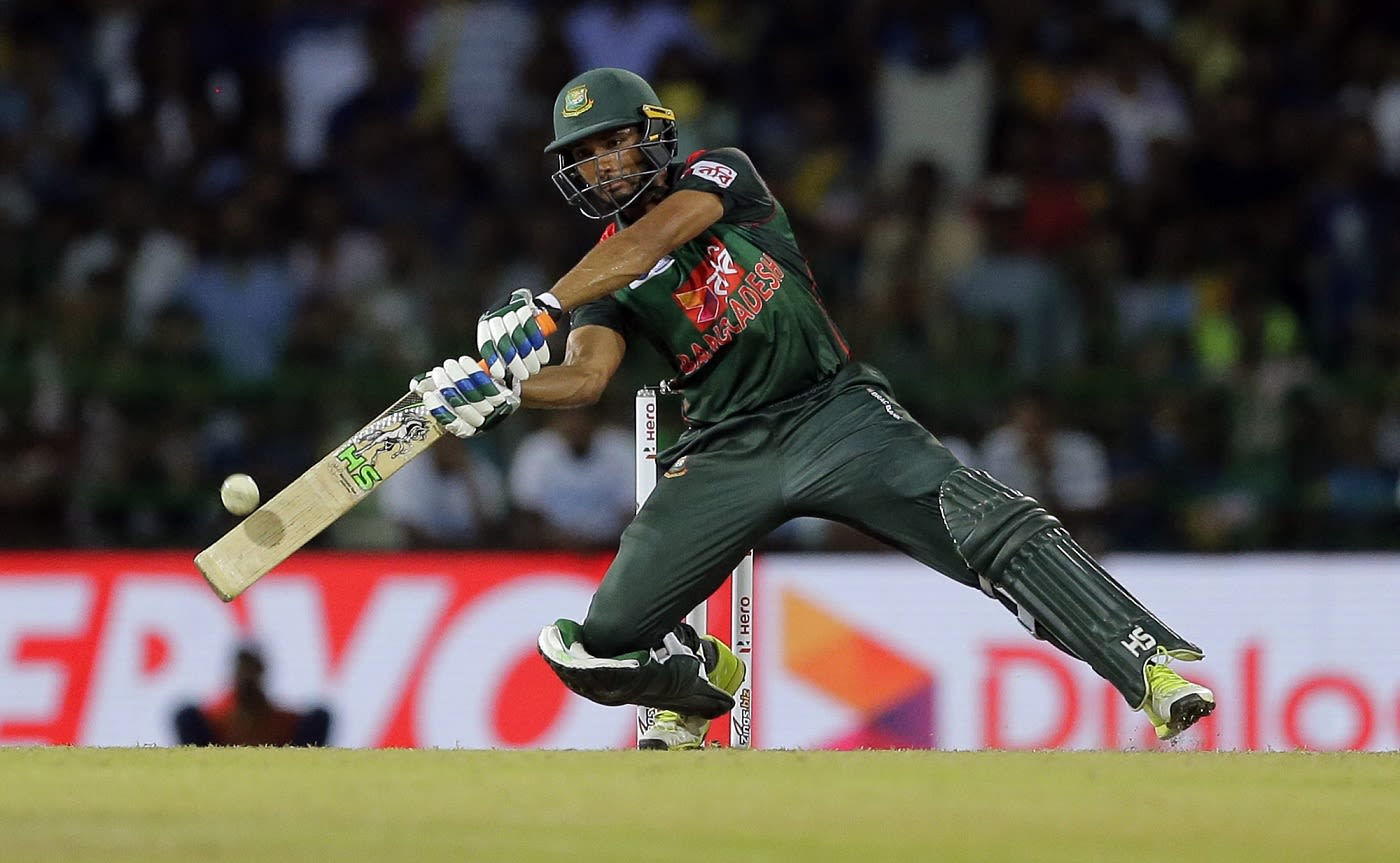 Bangladesh held their training camp at Al Amerat, where they also played a match against Oman The last week.
"The wickets are fresh in Oman. It hasn't held a lot of matches. They are true wickets," Bashar said. "The bowlers get a good purchase, and it is good for batting. Spinners won't get much turn. There's considerable dew in the evenings, so that was also important information for us.
"It's quite hot during the day, but the weather is better in the evening. The conditions aren't too different from our country. The wickets are different from Abu Dhabi or Dubai, where the IPL is being played. We will know more about Abu Dhabi when we play the practice matches there.
"Everyone seems to be confident. We came to Oman early to learn about the conditions. While on tour, the players' attitude is an important aspect; from what I have seen so far, they are confident. Of course, things will be different during the main competition, but we needed this confidence ahead of the tournament. Everyone is using their time well and ensuring they get the best out of the great facilities." Bashar added
Click here: Aiden Markram hopes exposure to pressure moments at IPL 2021 will come at T20 World Cup
Read more about: Sanjay Manjrekar- "The main reason why the match went till the last over was because of Chahal" in the IPL 2021
Visit also: MAA races 2021 comes about: 'Insider' Vishnu Manchu massacres 'outsider' Prakash Raj