Title winners to get $1.6 million: The runner-up, who takes home $ 800,000, and the losing semi-finalists will each receive $ 400,000.
Whoever lifts the T20 World Cup trophy in Dubai on November 14, 2021, will receive $ 1.6 million in cash. That was confirmed when the ICC announced Sunday the prize pool for the tournament totaling $ 5.6 million.
The losing finalist will receive $ 800,000, while the two losing semifinalists will each receive $ 400,000.
Each victory in the Super 12 phase of the tournament earns teams $ 40,000. 30 games of Super 12 will be played with a total of $ 1.2 million in prizes.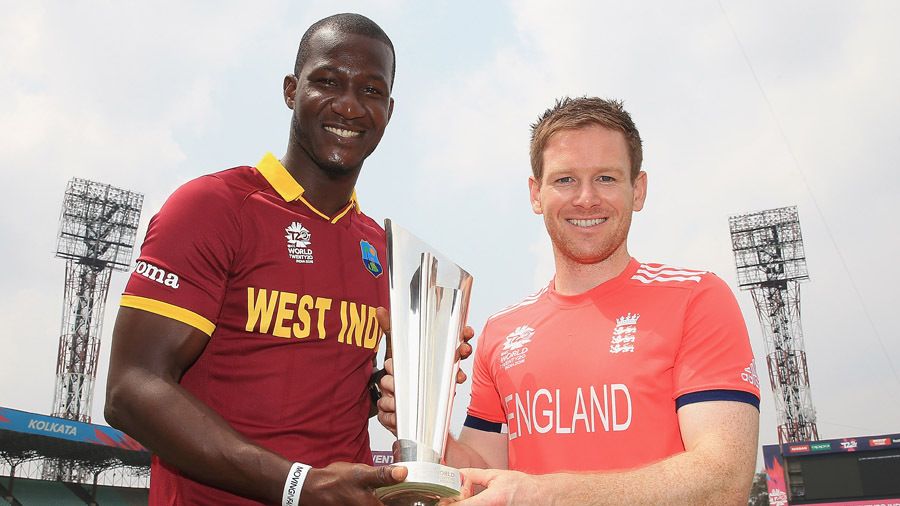 Teams eliminated from a total of eight teams at this stage of the tournament will each receive $ 70,000 each.
First-round wins from the tournament's 12 games totaled $ 40,000 each. And the four teams that don't make the Super 12 will receive $ 40,000 each.
Eight teams will participate in the first round. Which begins on October 17: Ireland, Namibia, the Netherlands, Sri Lanka (all of them make up Group A). Oman, Papua New Guinea, Scotland, and Bangladesh (Group B).
Title winners: T20 World Cup Prize Money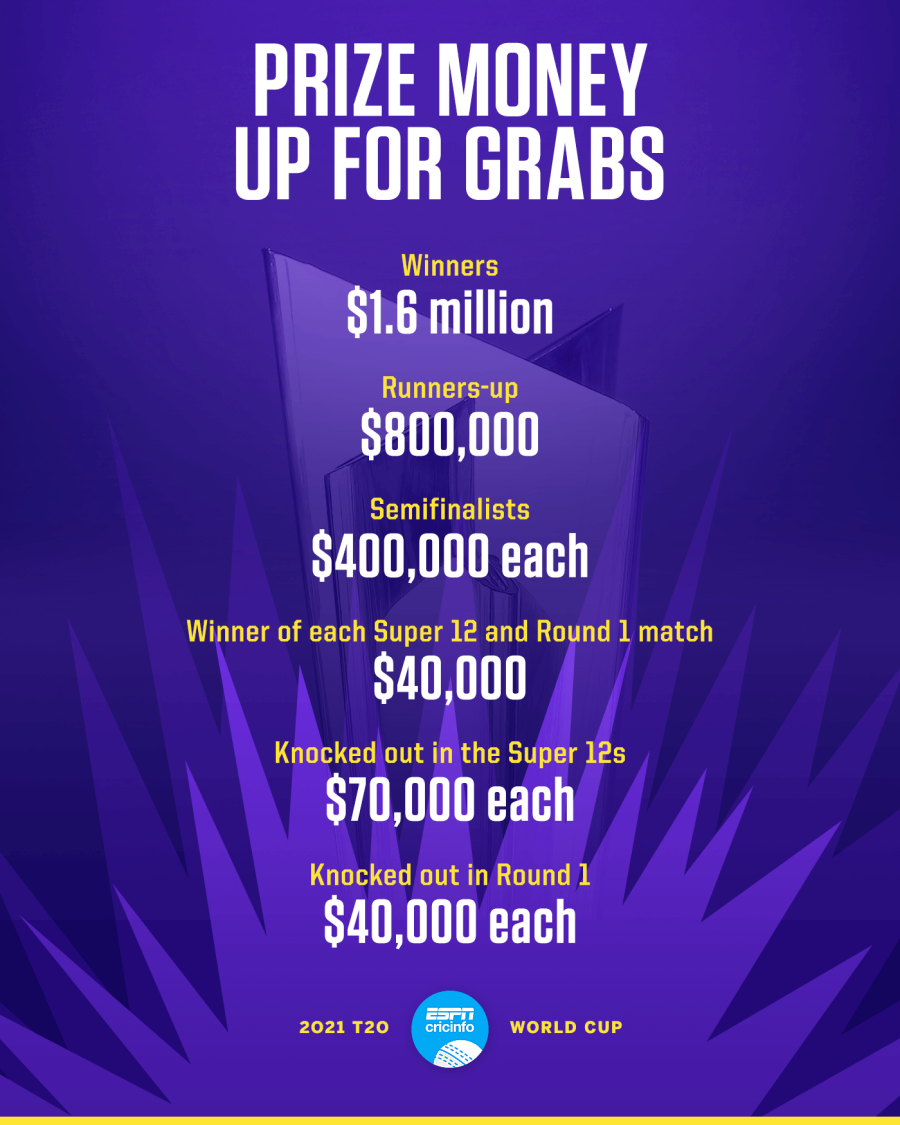 The top two teams from Group A and Group B make up Super 12. Australia, England, South Africa, West Indies (Group 1). Afghanistan, India, New Zealand, and Pakistan (Group 2) are already represented in Super 12.
All innings to have drinks breaks
The ICC also announced that the tournament. Will include official drinking breaks-a two-and-a-half-minute break from the game at the 10 over the mark in each inning.
The climate in the UAE may have influenced this decision. While the worst of the summer is over. The country is still transitioning into the colder months, although temperatures are expected to be relatively pleasant in November.
Click here: Delhi and District Cricket Association affiliated umpire Sumit Bansal passes away at the age of 46
Read more about: CSK coach Stephen Fleming reveals what unfolded before Dhoni walked out to bat against DC of IPL 2021
Visit also: Despite a 42-run victory over SunRisers Hyderabad in IPL 2021, Mumbai Indians are unable to secure a playoff berth.