Four Balochistan players test positive for Covid-19: Northern will face Southern Punjab instead of Balochistan in Wednesday afternoon's game.
Four Balochistan players participating in the ongoing T20 National Cup tested positive for Covid19, forcing the PCB to postpone their October 6 night game against Northern at Gaddafi Stadium until October 9. The game is swapped with the Northern and Southern Punjab games.
Players who tested positive will be quarantined for 10 days, while the rest of the team that tested negative will continue to compete in the tournament with a slight change to their schedule.
The first leg of the T20 National Cup was played in Rawalpindi before all six teams traveled to Lahore.
For the remaining games of the tournament; the final will also be played on October 13 at the Gaddafi Stadium.
"All other participants and their families underwent testing on Tuesday and have returned negative," the PCB wrote in a statement. "The PCB continues to monitor the situation and is retesting all participants and their families. It has also been decided the frequency of testing will be increased for the remainder of the tournament."
Despite the setbacks, Balochistan will continue to play Thursday's match against Khyber Pakhtunkhwa on the original schedule.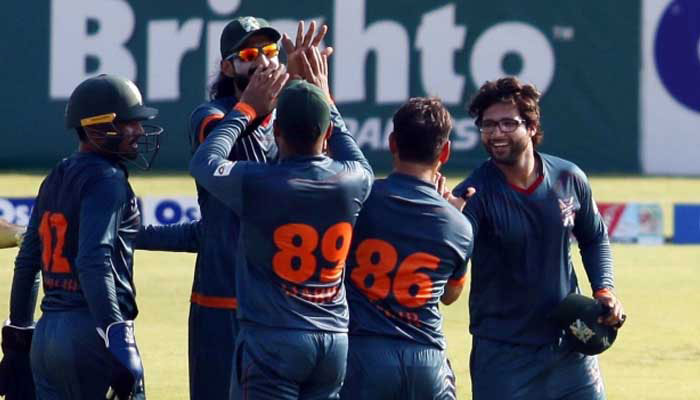 But the Imamul Haq roster needs to rebuild its squad, with new players selected from its three-day Association Championship tournament. Players entering as substitutes can switch from one bubble to another.
The PCB has created a bio-safe bubble for the T20 National Cup, but the players selected for the next T20 World Cup will no longer compete in the national tournament as of October 8 and will be moved to a new bubble that will be used by the PCB in accordance with ICC regulations. The World Cup team will leave Lahore on October 15.
Click here: Shaheen Shah Afridi, the Pakistan left-arm fast bowler, has signed for Middlesex for the 2022 season.
Read more about: Sanjay Manjrekar has backed the MS Dhoni-led CSK to 'dominate' and win today's match against the PBKS in IPL 2021
Visit also: After a second operation on his broken index finger, Ben Stokes is unlikely to participate in the Ashes, according to reports.