Gary Stead, the Main goal is to get to the semi-finals: Having won its first Test World Cup in early June, New Zealand now has the rare opportunity to claim another world title in the same year as it prepares for the upcoming T20 World Cup in the United Arab Emirates. Head coach Gary Stead said New Zealand will not be distracted by this prospect and their main focus will be qualifying for the semi-finals first.
"Every tournament you go in, you go in with high hopes, hope to win games, and put yourself in a position to achieve that," Stead said during a virtual media interaction after arriving in the UAE. "I guess our first one is focusing on one game at a time, but the main goal is to get to that semi-finals stage and if you're there, you'll know that you're only two wins away from a title. We're in a tough pool, I genuinely think there are six-seven teams that could win this tournament, and I guess that's good for world cricket as well."
New Zealand is located in Group A, which also includes former champions India and Pakistan.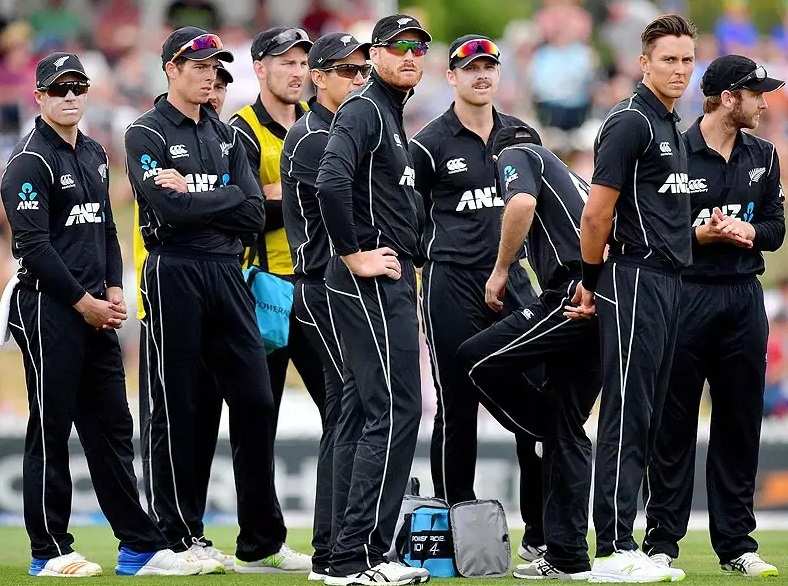 They will meet Pakistan for the first time in Sharjah on October 26 and there could be tension related to the clash after New Zealand recently canceled its limited tour of Pakistan citing security concerns. Newly-appointed PCB President Ramiz Raja particularly criticized New Zealand's abrupt withdrawal and vowed to avenge the cancellation if Pakistan were to compete against them in the World Cup.
However, Stead downplayed the chatter around the game. "I'm not sure if there's any more tension on it from our perspective," he said. "Obviously, what happened in Pakistan was sad for Pakistan cricket, their players, and also our players who missed out on that opportunity as well. We can't change what has happened there; all we can do is, I guess, prepare for the tournament, and we face Pakistan first up. I'm sure it will be an exciting game. We've always had good games with Pakistan cricket and this one will be no different."
Stead said New Zealand was also skeptical about the harsh conditions it could face in the United Arab Emirates. They will play two games in Sharjah.
Where the fields have slowed after relocation, and another two in Dubai, where the fairways slowed down at the end of this IPL, before closing their league phase with the match against Afghanistan in Abu Dhabi.
"I've watched a fair bit of the IPL," Stead said. "It looks like there are three different surfaces and even as the tournament progresses. There seems to be the odd bit of rogue score – a very high-scoring game in Abu Dhabi, where 190 got chased down but the norm has been anywhere between 120 through to 150 mark. With the three grounds, I guess, they will provide different options and opportunities that we need to consider as well. We will certainly be calling on the expertise of and knowledge of those guys. That has been playing in the IPL – what they can add to our intel as well."
It helps New Zealand that ten players from their World Cup team are currently part of the IPL in the UAE. And that players like Martin Guptill and Ish Sodhi, who previously came to the UAE from Pakistan, have trained with Thilan Samaraweera.
Stead emphasized that the psychological well-being of the players and staff is one of New Zealand's top priorities. Stead, the rest of the support staff, and the wicketkeeper hitter. Devon Conway, are currently isolated for six days before they can go out and train.
As part of New Zealand's plans to change players and even staff over the winter. Stead himself took a break from touring Bangladesh and Pakistan, with Glenn Pocknall, the Wellington Firebirds head coach, replacing him. Stead was pleased with the progress made by the fringe players. Who improved under favorable conditions for the purpose. And suggested a Bangladesh team almost in full force before finally losing Series 3-2.
"It was definitely a different experience [watching the Bangladesh tour from the outside]," Stead said. "I'm really proud of the way the guys played over there. That was a relatively inexperienced Black Caps team that went over there when you consider what we normally had. And to be able to take two games off a real quality side was encouraging. And to be in the running for all five matches was also very encouraging. So pleased with the development of the team there. We've planned out well in advance because of the well-being aspect of all our players. And this was going to be the way we would tour for the winter. I guess, no surprises from our sense of how it's playing out."
Click here: Bavuma retains hope and perspective amid unfair comparisons ahead of World Cup
Read more about: Shubman Gill after match-winning knock against SRH- "It was important to assess the wicket" in the IPL 2021
Visit also: Karthik heaps massive praise 'He was playing second fiddle to Shubman': on Nitish Rana for his valuable knock vs SRH